Have you already got the 'rolling jitters'? Through the marked skating route you can skate along the most beautiful spots of Genk.
That's experiencing Genk in a different way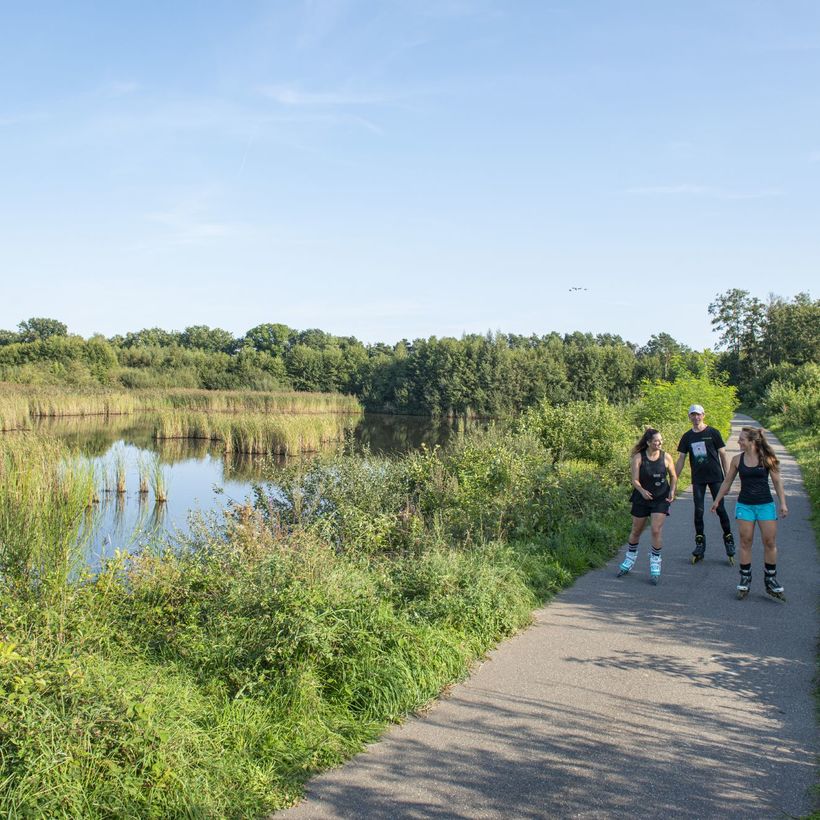 Skating shoes with little wheels underneath.
They've been around for a long time but have recently made a comeback – big time! And yes, Genk recently created its own skating route.

Starting at C-mine, Sport Vlaanderen Genk or SportinGenk Park, work out your route on the starting board. You can choose a short route of some 20 km or a long, 35-km route. You no longer need a GPS or map: simply follow the arrows.
You skate past C-mine, LABIOMISTA, Stadion Racing Genk, Thor Park, Molenvijver park and De Wijers.
Take the time to fully unwind by stopping off for a drink somewhere along the way.
You don't need much for the skating route apart from your skates, protection and common sense.
Where?
Starting point: C-mine (GPS: Evence Coppéelaan 91, parking 2).
Connections to the route:

Sport Vlaanderen Genk (GPS: Kattevennen 15).
SportinGenk park (GPS: E. Van Dorenlaan 144)
Signpost route?
Follow the signs for the 20 km or 34 km course. Both the short and long skating route have the form of a loop, so you always arrive at the place where you started.
Not running on empty yet? The complete route links up with the
Hasselt skating route. You'll see the route mapped out on the start boards. How
about skating from Genk to Hasselt along the most beautiful roads?
Time to get your skates on!