In addition to its industrial heritage, Thor Park also includes a unique park and natural environment, covering 30 hectares. This is a beautiful backdrop for all kinds of relaxation. Moreover, you can explore the landscape of the Hoge Kempen National Park from Thor Park, on foot or via the Limburg cycle route network. Nearby are Schansbroek, Klaverberg and the Kolenspoor (Coal Trail). The landscape is a combination of unique natural elements with the impressive industrial mining buildings and garden districts.
Have a picnic at the foot of the slag heap
Have you ever climbed a slag heap? You should! At the top you'll be treated by a breath-taking view of the impressive mining site and the football stadium.
At the foot of the mountain, behind Thor Park, you'll find a very special urban park, noted for (among other things) its various cycle trails, footpaths and picnic spots. It's a relaxing environment for employees on the site, but also for those living round about and for visitors who want to experience the area's natural beauty.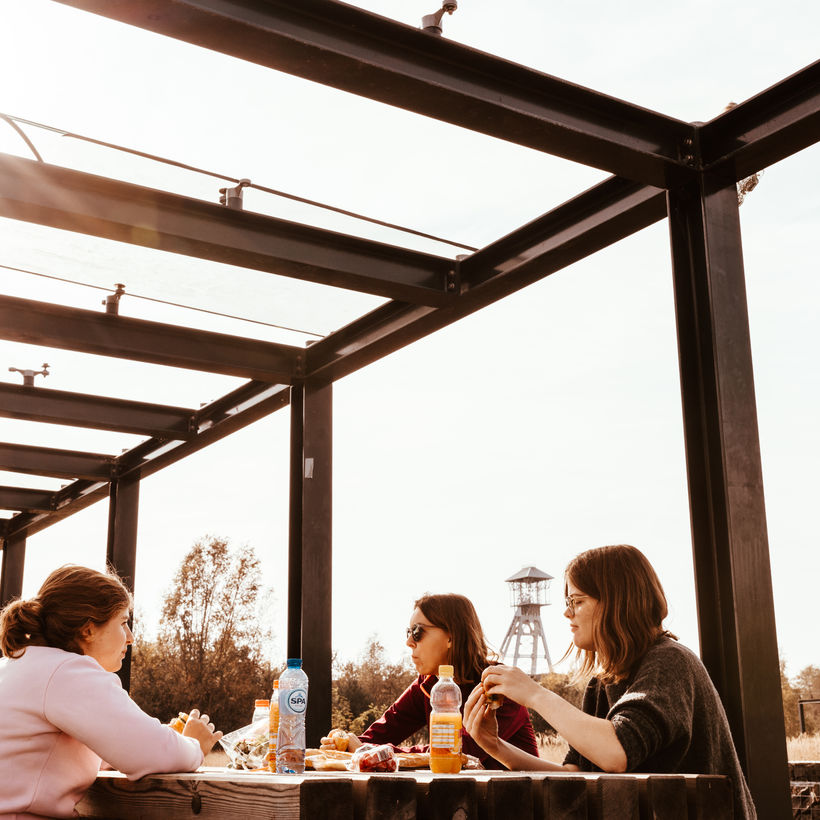 11 walking routes on one map
To make the unique surroundings of Thor Park accessible to the public, 11 new routes, varying in length from 2 to 16 km, have been mapped out. The handy THOR PARK walking map, with more than 40 km of signposted walking trails, helps you on your way and provides some more information about the area.The map is available at the catering outlets of Thor Central, the main building of the site; at the C-mine visitors' reception; or online via the National Park web shop (website only in dutch)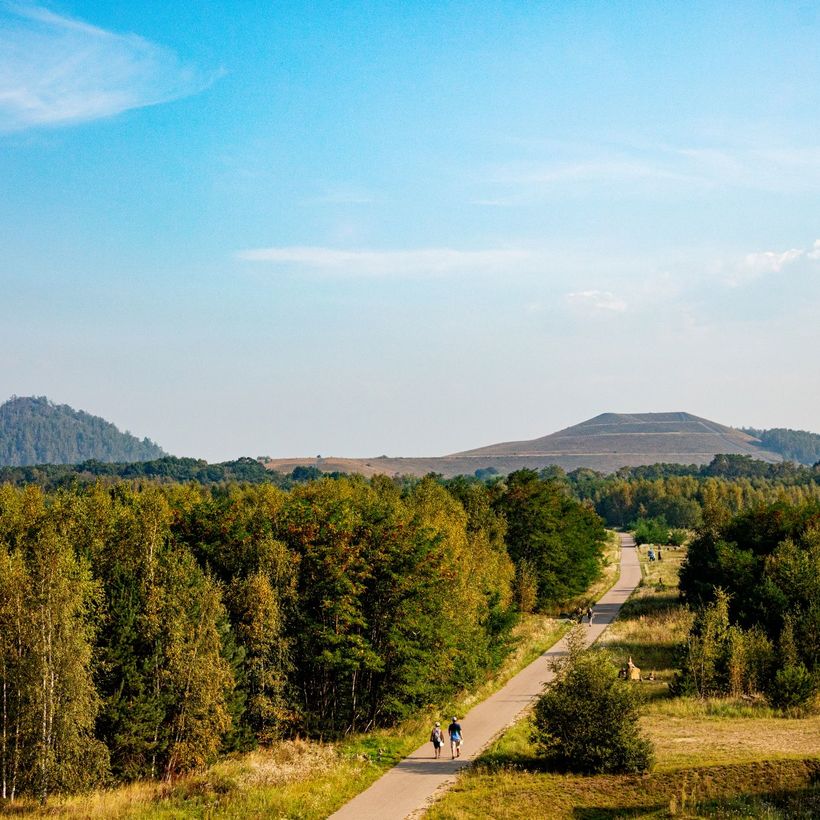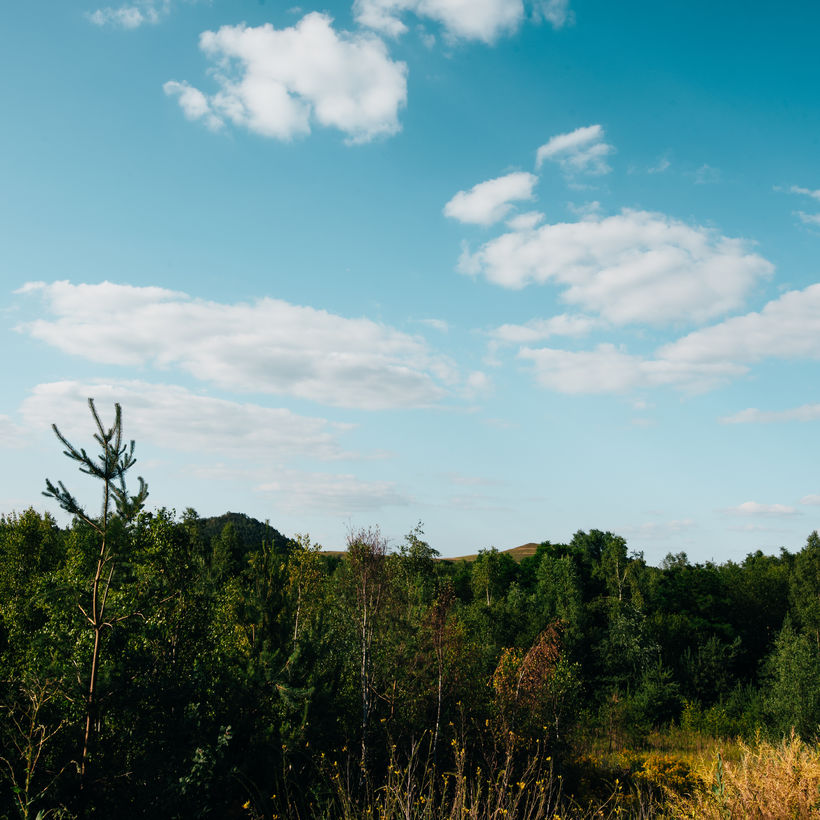 Panoramic slag heap
The Waterschei slag heap, in the Thor Park walking area, is an old rubble mountain that bears witness to Genk's rich mining past. The rubble comes from the layers of subsoil surrounding the coal veins. The slag heap has been protected since 1999, but you can definitely still climb it all the way to the summit. The cairns will lead you to the top. Make a contribution and build your own cairn! Once on top, you'll be treated to a breath-taking panorama that includes the impressive mining site and KRC Genk's football stadium.