How does the past inspire our future? How did we get our current customs and traditions? Find out this and more in the Bokrijk Open Air Museum, where you can immerse yourself in ancient craftsmanship, and roll up your sleeves for one of our workshops. From baking bread to turning pots, this place is all about going back to basics. The Open Air Museum is located in a 550-hectare park, near other tourist highlights. There's De Wijers, the pond area where you can literally 'Cycle through the Water'. The youngest generation can blow off some steam in the large, free outdoor playground. Also worth a stroll: the Arboretum!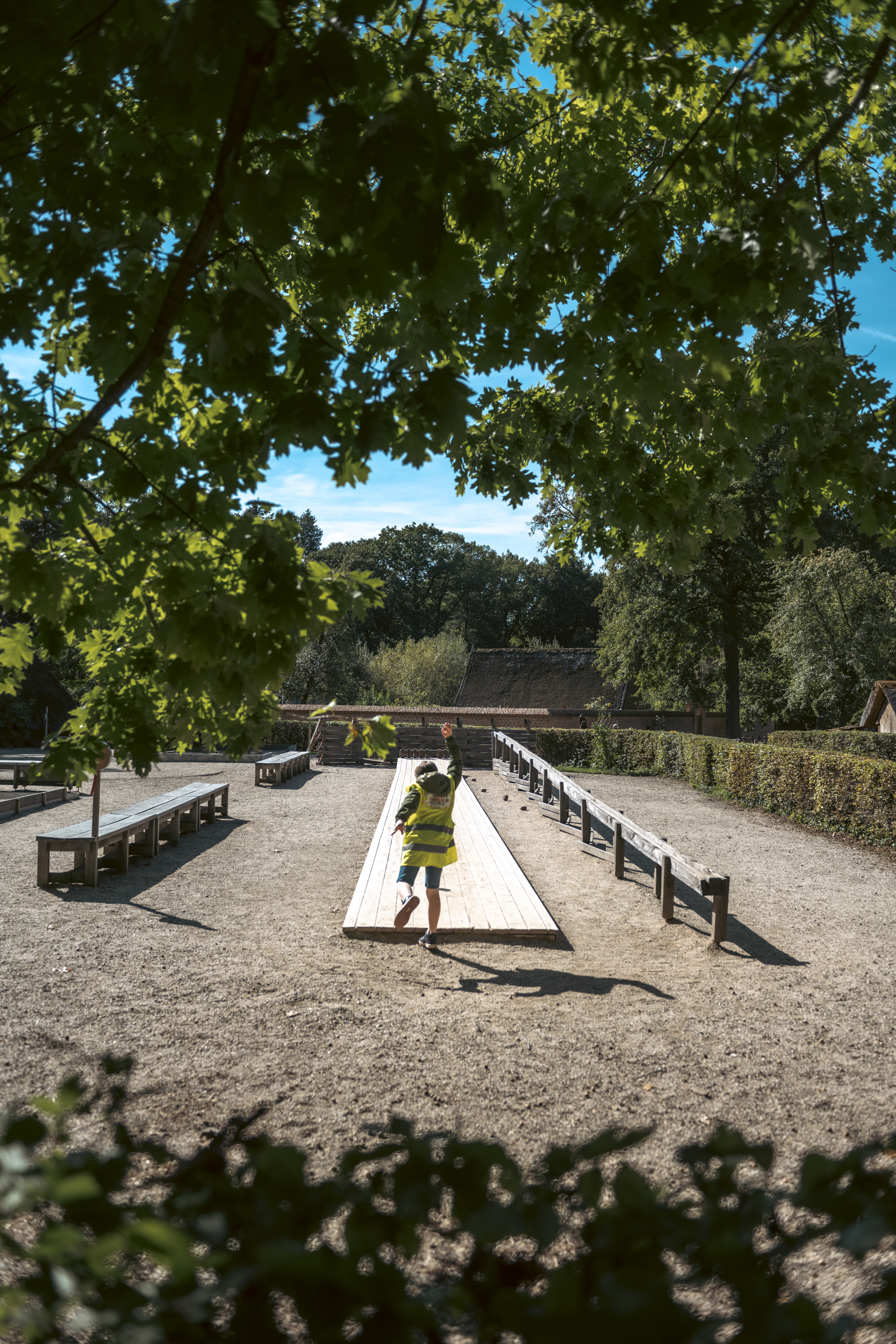 Experience the past first-hand in Bokrijk's Open Air Museum. Villagers from centuries past are played by Living History actors, who bring historical scenes back to life for you. Have a look yourself in the suitcase filled with fashion from days gone by, visit beautifully restored houses and see real artisans at work. Are you itching to get involved? Then get to work in one of the workshops, or have fun in the Speelschuur ('Play Barn'). If you like animals, the museum farm really is something for you. In short, Bokrijk is an experience for everyone, young and old.
Which fruits from fields and forest can you eat? More than you think! Come find out on 17 September 2023, on the Day of the Edible Landscape. There'll be demos on how to add a taste of the wild to your kitchen routine. If all that talk of food got you hungry – excellent: there will be a market offering a wide range of regional delicacies. Or would you rather have a beer? Museum brewery Het Paenhuys has beer specialists hard at work to recreate historic brewing methods. Learn more about the fascinating history of brewing, and take a look behind the scenes of the complex brewing process itself.
Need a break after Christmas? Come to Winterlicht, from 26 to 30 December 2023. Five winter evenings full of wonder, for young and old. Warm yourself with theatre, music and circus acts, dancing installations of light and fire, arts and crafts demos, and nostalgic attractions. Let it glow, let it glow, let it glow...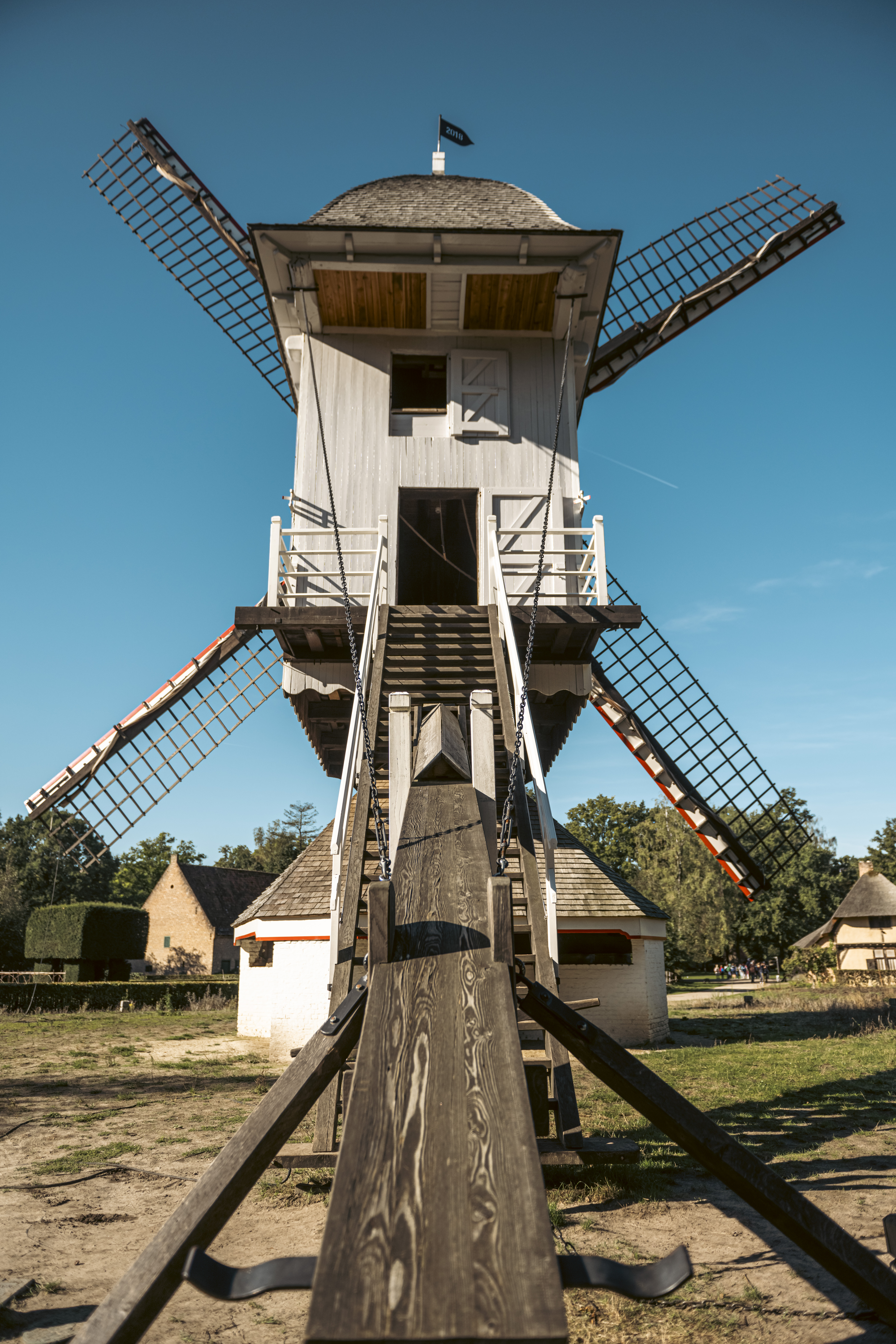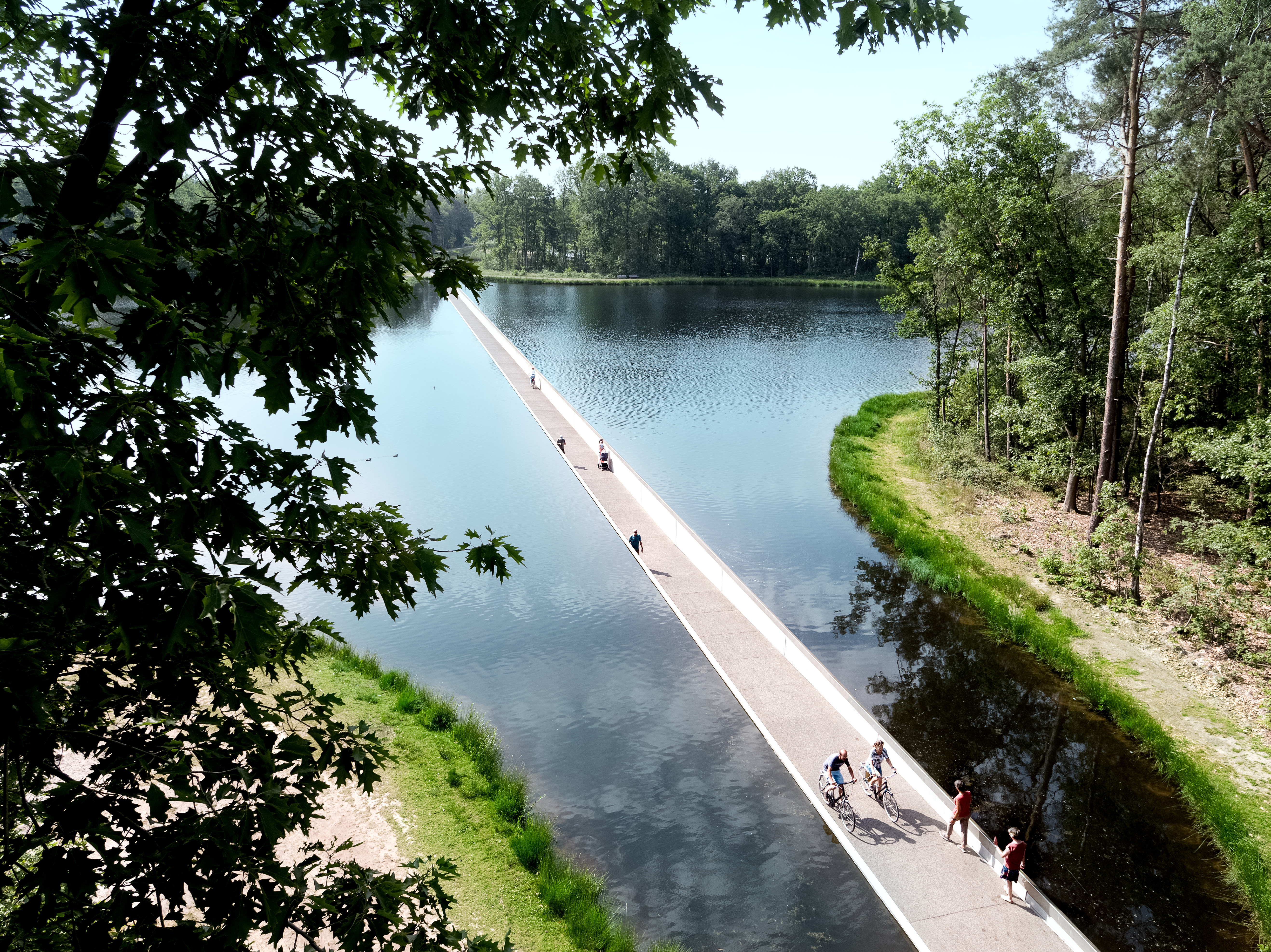 Junction 91 on the cycle route network is where you cycle straight through the ponds of De Wijers in Bokrijk. The water is at eye level, so you this is a nature experience like no other! Cycling through the Water was hailed by Time Magazine as one of the most beautiful places in the world! Well, if they say so…
The Duiventoren ('Pigeon Tower') in the Open Air Museum is six meters tall. Climb to the top to enjoy a spectacular panoramic view of this wetland area. Hoeve Ceulemans ('Ceulemans Farm') also offers a panoramic view worth the trip.
Cycled through the water? Now come for a walk among the trees. Take a breather in the Arboretum, an 18-acre botanical garden with a unique collection of plants, trees and shrubs: from holly to magnolia and rhododendron, with beautiful oak and beech trees. But you don't have to look up all the time. Make your way through different types of fern and bamboo. The Arboretum is freely accessible every day. A 1.7-km hike takes you past its most beautiful places.
Also worth a visit nearby is De Maten, one of the oldest nature reserves in Flanders. Walk across the heath and along ponds filled with swaying reed beds. This reserve run by Natuurpunt is part of a larger nature area: De Wijers, the land of 1001 ponds. Quiet now… do you hear that curious call? Take a look at the viewing walls, and with a bit of luck, you'll get to see and hear a bittern, a rare and shy bird.
The Genkse Stiemerbeek is a small stream that runs from the Slagmolen via De Maten to eventually flow into the Demer in Diepenbeek. Upstream, the Stiemberbeek flows through Genk, past the city centre, C-mine, Vennestraat, the SportinGenk Park up to Thor Park, the Schansbroek neighbourhood park, and the Hornszee, where it emerges. The Stiemer is a beautiful natural ribbon running through the middle of the city! Genk wants to upgrade the Stiemer valley and turn it into a blue-green lifeline for the city. It'll be connective tissue that will further improve the quality of life in Genk and increase the city's own resilience.
Be sure to stop at the original mill on the Stiemerbeek, dating from 1523. This building will be renovated and transformed into a Visitors' centre for Natuurpunt, and also serve as a gateway to De Wijers. For the time being, you can visit the cosy Buitenbar in the garden of the Slagmolen for a drink or information about the area.