Kattevennen is one of the gateways to the Hoge Kempen National Park. What's more, Kattevennen is a gateway to the universe. Because this nature and recreation area is all about nature… and space. Welcome! The Cosmodrome is the local highlight. It has a 360° cinema, an expo area and an observatory. But besides stargazing, there's plenty of other things to do here too. How about a game of minigolf or playing on the swings in Speelplaneet? Do you prefer hiking, horseback riding, mountain biking, or cycling in this beautiful nature area? Or just have a picnic at Corpus? This picnic area, designed by nature artist Will Beckers, is a wonderful place to relax in nature.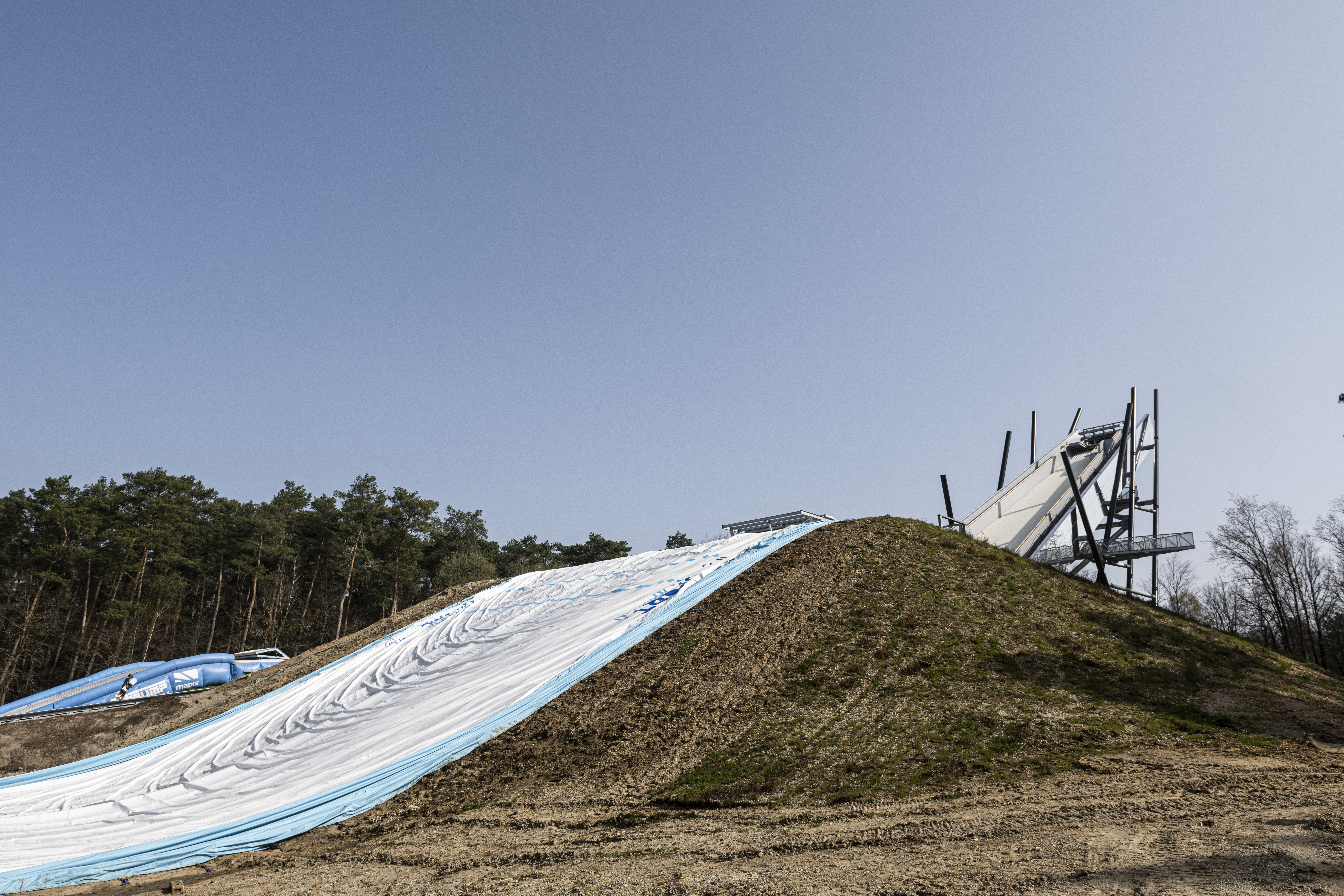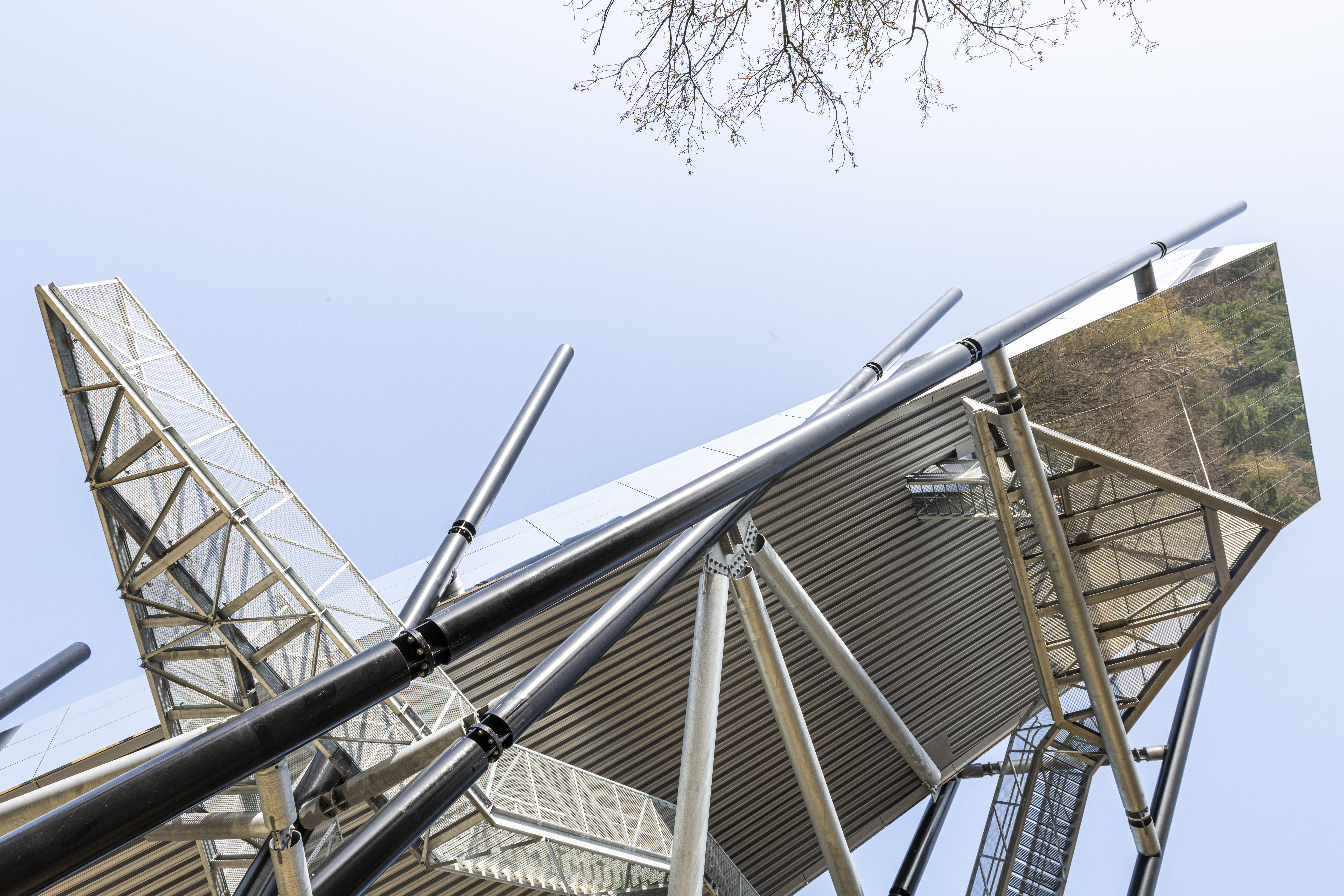 Snowboarders and skiers will be delighted with the state-of-the-art skypark. This is where Belgian snowboarding world champion Seppe Smits comes to train his jumps.
If you're more interested in skylines than skis, you can climb the Bliksemtrap ('Lightning Stairway'), which takes you halfway to heaven. Covered in mirrors, the stair is made up of 164 steps that take you to a height of 35 meters. Once there, the only word that comes to mind is: Wow! Have a look at that spectacular view. And at the snowboarders showing off their tricks.
Visit Cosmodrome to experience outer space like you've never seen it before. This 360° cinema is the showpiece of Kattevennen. It will have you floating between the planets and stars. After the show, an astroranger will take you on a space adventure through the stars as they appear that night.
Be sure to visit the observatory. In clear weather, you can observe the sun on the automatic turntable.
How about going back to the very beginning? The expo 'De Oerknal' ('The Big Bang') lets you travel 13.8 billion years back in time. Step by step, you unravel the mysteries of the universe, from the Big Bang all the way to today. Do you know how much you weigh on Mars? Or when humans will return to the Moon? This is where you'll find out!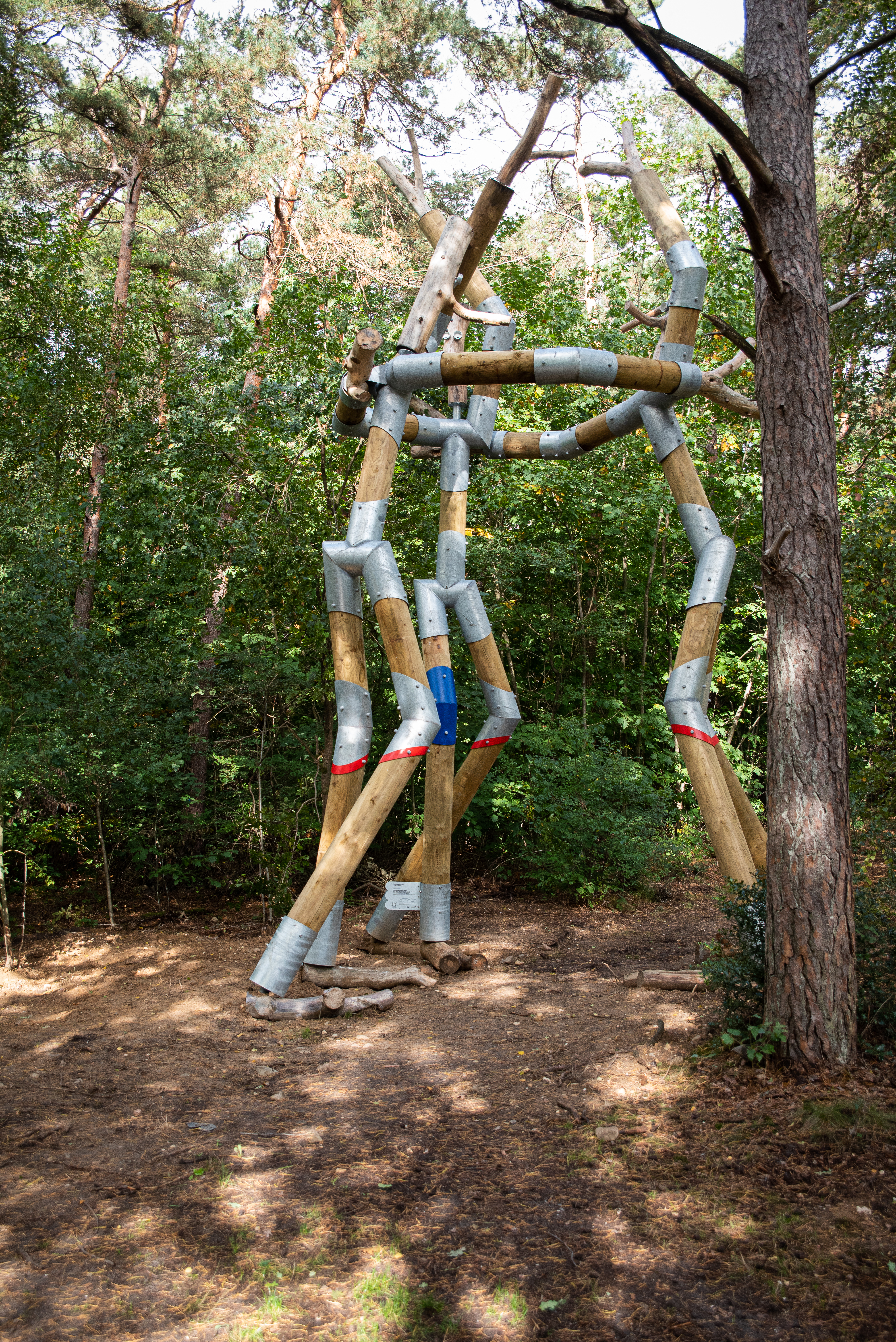 Genk's mountain bike trails bring you up close to the natural beauty in and around the city. Take the short route (16 km) to explore the Kattevennen domain and its surrounding area. Are you up for the longer route? Then take the 43-km circuit, which winds through various forested areas. There are starting points at the Kattevennen car park (for both routes) and at SportinGenk Park (only for the longer route).
Search the forest for the mysterious Stokkenmannen ('Stick Men') and discover the story of these special creatures while you walk. The Stokkenman Route is 4.2 kilometers long, and ideal for walkers young and old. Just follow the little stick men, they will show you the way!
The family-friendly miniature golf course in Kattevennen is a fun activity for young and old. It's a challenging course consisting of eighteen varied holes, providing both fun and excitement.
De Speelplaneet is a playground where the fun level is turned up to well beyond cloud nine! Entirely themed as a 'Cosmic Adventure', you'll tumble from one attraction into the next. A great experience!
Gravitational Waves is an installation by artist Tomás Saraceno that's both impressive and subtle. His art projects are inspired by atmospherics, cloud formations and... cobwebs.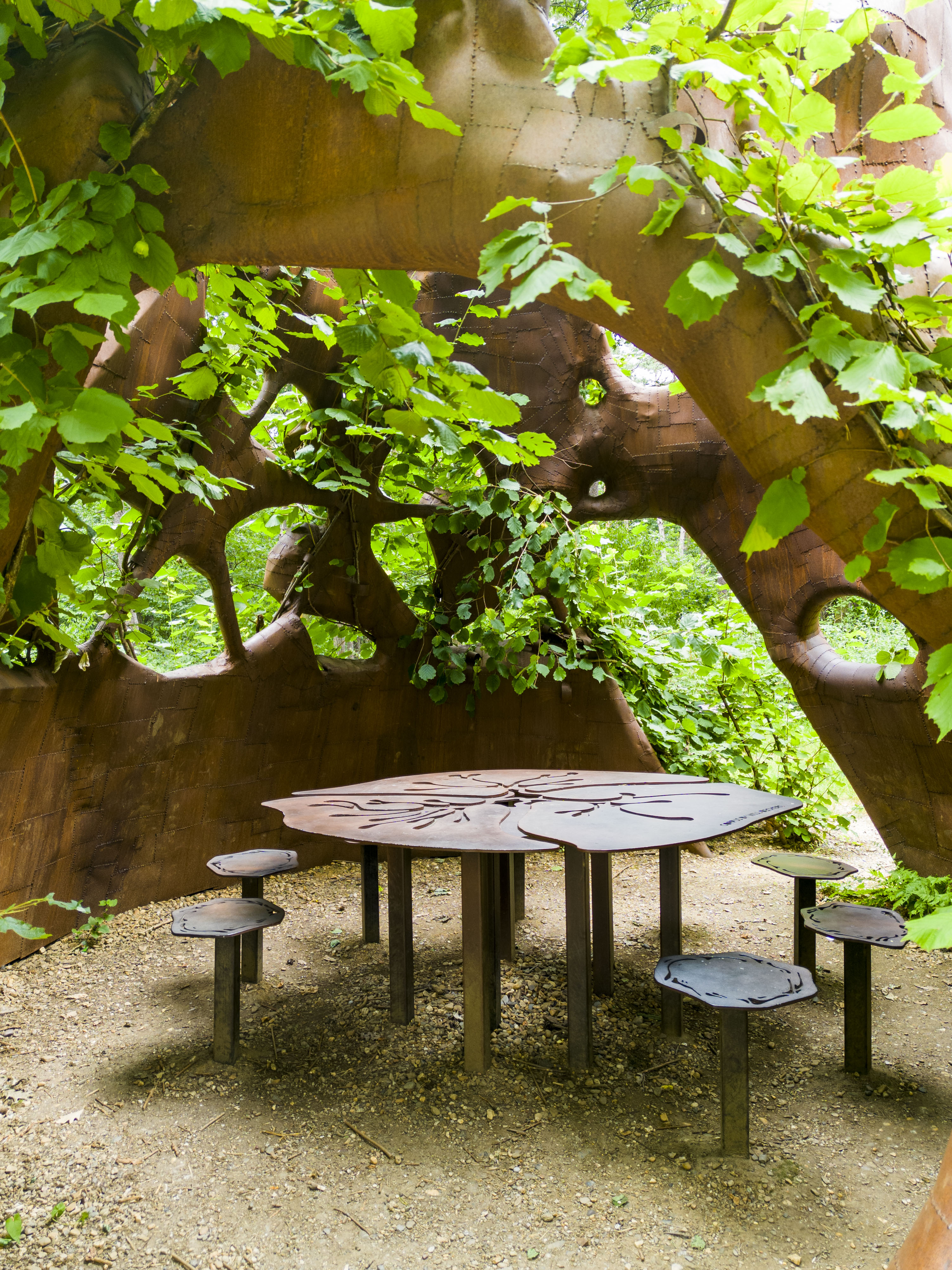 You can picnic anywhere, but why not go to the special Corpus picnic area, behind the Kattevennen reception building? We promise your sandwiches will taste just a little bit better in these surroundings, designed by nature artist Will Beckers. You'll sit close together in a large circle, surrounded by a sculpture made of steel and wood. Nice and cosy!
The Hoge Kempen National Park offers you 198 kilometers of equestrian pleasure. Put together your own tour thanks to the handy system of nodal points. Or book a guided forest ride for groups via Ruiterclub Genk. The best way to explore the Hoge Kempen National Park is in the company of a real ranger. A forest walk for the whole family, rich in scents, colours and stories.
Your feet plantedfirmly in the forest and your head stuck between the planets: that's how you walk the Planetenpad ('Planet Path'). Get to know the eight planets of our solar system while enjoying the nature all around you.
Take a trip through time on the Stenenpad ('Stone Path'). It has thirty unique boulders that represent more than 500 million years of the Earth's geological history.
Sneak like a fox, crawl like a salamander, hide like a wild boar... Beestige Boel ('Animal Fun') is a walking tour full of fun tasks for young children who love outdoor adventures. Attention, mom and dad! Your kids will get very dirty on this trip!
Whether you're a mountain biker or a BMX'er, the bike park is your place to ride. Do you want to try the high-level training park, the asphalted pump track or the beginner's course? Choose what suits you best!